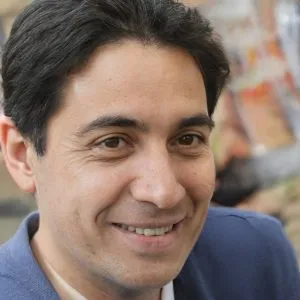 Hey there! I'm Dr. Arnold Jillian, but you can drop the formalities and just call me Arnold. How did a kid who loved soccer and dreamed of space travel become a sexologist? Grab your favorite snack, and let's dive into this rollercoaster story. 🚀⚽
Growing up, I was all about adventure – from chasing after soccer balls to dreaming about the cosmos. The world of intimacy and relationships? Not even on my radar! But life, with its sneaky curveballs, had other plans. In college, an elective class on human sexuality opened up a universe that was as fascinating as the galaxies I used to daydream about. Who knew?
As I delved deeper into the study of sexology, the allure was more than just the science. It was about understanding the myriad facets of human intimacy, connecting those dots, and creating a space where people felt seen, heard, and validated. Fast forward a few diplomas and countless study nights later, and I'm not just a certified sexologist but also your friendly counselor over at homeopathicpharmacy.org.
Being part of the homeopathicpharmacy.org fam has been a whirlwind. Ensuring the content is accurate, reliable, and, most importantly, accessible is a task I take to heart. After all, we're talking about matters of the heart (and a bit further south)!
Simultaneously, running my own practice has been equal parts challenge and reward. Every day, I get to meet people from all walks of life, each with their unique story. The shared laughter, occasional tears, and countless "aha!" moments are what make it all worthwhile.
Now, outside the counselor's chair, you'll find me trying to perfect the art of making risotto (still a work in progress), strumming some tunes on my old guitar, or planning my next backpacking trip – yes, the love for adventure still runs deep.
If you ever find yourself with questions or needing a chat about relationships, intimacy, or anything in between, know that there's no judgment here. Just a curious mind, an open heart, and perhaps a cup of badly brewed coffee (still working on that too!).
Catch you on the flip side, Arnold 🎸🍛🚀